NYC Fire Extinguisher Inspection – Call (718) 608-6428 for FREE Quote!
Fire department and building inspectors in New York City will visit a property periodically to ensure that all fire protection equipment in your company is installed lawfully and fire extinguisher service and inspection are carried out regularly. Don't needlessly accrue violations for out of date fire extinguishers. Fire extinguishers must be in a state of readiness and for that fire extinguisher inspections are a must.
Ace Fire Protection is a company that keeps track of all your fire equipment and schedules fire extinguisher maintenance regularly. With countless fire extinguisher sales and years of experience, we won't ever let your life-saving equipment fall out of service. New York City (NYC) Fire Code (3 RCNY Section 115-02) https://www1.nyc.gov/assets/fdny/downloads/pdf/business/tag-decal-program.pdf requires the monthly quick checks and annual inspection and maintenance of portable fire extinguishers.
There has been a recent revision to the New York City fire extinguisher inspection nyc Fire Code. The code requires the use of only approved, certified, and licensed companies to provide the sales, service, and maintenance of portable fire extinguishers. To prevent fraud, companies are required to use only the serialized numbered portable fire extinguisher tags that are issued exclusively to companies that are certified and licensed by the FDNY.
Only certified and licensed portable fire extinguisher inspection and service companies that meet the FDNY and NYC certification and licensing requirements are qualified to obtain FDNY/ NYC issued tags, and only FDNY/ NYC issued tags will be accepted as proof of inspection, or service. These compliance portable fire extinguisher tags are manufactured with multiple tamper-proof/ anti-fraud security measures to prevent fraud and counterfeiting.
How will this affect you and your company? All fire extinguishers will now be required to have new FDNY issued inspection tags for fire extinguisher provided by an approved/ certified/ licensed/ authorized company such as ACE Fire Protection.
ACE Fire Protection is an FDNY approved/ certified/ licensed/ authorized brooklyn fire extinguisher inspection company (and all other NYC locations) that provides top rated fire extinguisher services for New York City, NJ, Long Island, and the entire tri-state area businesses. We will provide nyc fire extinguisher inspection services for full FDNY compliance.
ACE Fire Protection is a company that guarantees that you are in compliance with this new code and regulation in New York City. Our certified and licensed fire extinguisher inspection technicians are available in Brooklyn to make sure that your property remains safe with the correct portable fire extinguisher/ safety equipment and with proper FDNY/ NYC tags, inspections, maintenance, service, and repairs as per code.
Fire extinguisher at the right place and the right time can help save a life. But for a fire extinguisher to do so, it is mandatory that it is working properly. As a result, fire extinguisher inspection is a must for every company in Brooklyn (New York) and New Jersey . No matter where you have a fire extinguisher installed, it is imperative that you do fire extinguisher inspection on a monthly basis in order to keep it in a working condition as portable fire extinguishers can sometimes be blessings.
However, you need to have proper training in order to do a fire extinguisher inspection yourself or have a professional who has been trained in fire extinguisher inspections do it for you. There are different kinds of portable fire extinguishers, so having a professional fire extinguisher inspector do it for you is the most feasible option.
Since monthly fire extinguisher inspections are required for fire safety, there is no harm in learning the process yourself in case you surround yourself with the same kind of fire extinguishers. Moreover, being familiar with fire extinguishers help you respond better in an emergency fire situation.
What you will need!
In order to carry out a fire extinguisher inspection in Brooklyn (New York) , there are certain things that you will need.
These include:
A fire extinguisher to inspect
Fire extinguisher maintenance or inspection tag (often attached to the fire extinguisher)
Fire extinguisher Safin pin
Fire extinguisher safety tag
Having these enable a person to do a fire extinguisher service properly. However, a fire extinguisher service is still recommended by professionals. Contact us today to get the most professional fire extinguisher service in Brooklyn, NYC as fire safety is an utmost concern.
Here is an eight-step New York City fire extinguisher inspection & tagging guide:
Know which fire extinguisher you are dealing with
The fuel that is feeding a fire is what a fire extinguisher needs to target. Therefore, it is important to know what type of fire extinguisher you are dealing with. There are three important factors that help a fire burn:
Different types of extinguishers are designed to target the different types of fuels for fire, as heat and oxygen are the same everywhere. Let's have a look at the most common types of portable fire extinguishers and the fuels they are devised to extinguish:
Fire Extinguisher Type A: designed to extinguish solids such as wood and paper
Fire Extinguisher Type B: designed to extinguish gases and liquids
Fire Extinguisher Type C designed to extinguish electrical apparatus
Fire Extinguisher Type D: designed to extinguish metals which are combustible
Fire Extinguisher Type K: designed to extinguish fats and oil
2. Check the maintenance tag
This is the second step of inspection. There is usually a maintenance tag attached to most extinguishers, and others have maintenance records with the owners. Check for either and see how many cycles of maintenance it has been through and the last date of inspection.
3. Gauge in the Green
The next important step for inspection is to make sure that the gauge needle is directed towards the green area. This is an indication of the fact that the extinguisher is at full capacity and can be used at any time. If the arrow is not on the green area, you need to have it refilled or replaced.
4. Check the safety pin
The next important thing to do during the inspection is to ensure that the safety pin is in place. This helps ensures that there is no unwanted discharging during the inspection.
5. Hefting
The needle directing towards the green area does not necessarily mean that the extinguisher is fully charged. Consequently, you should heft or pick the extinguisher up. In this way, you will be able to tell whether there is any agent inside and if it is moving or not. If it is not moving, then there are chances that it is empty, or the agent is very old.
6. Check for damage or dents
As mentioned earlier, a damaged fire extinguisher has chances of explosion. If there is any damage or dent or even corrosion, replace it with a new one as even regular portable fire extinguisher inspections won't fix it.
7. Check the hose
Ensure that there are no leakages, breakages, or cracks in the hose. Moreover, also check if the nozzle is clogged free.
8. Check operating instructions
Ensure that the operating instructions written on the extinguisher are easily readable. In case they are not, have a new instruction manual attached or replace the extinguisher altogether.
These eight simple steps will help you do a proper inspection of portable fire extinguishers. These generally work on all types; however, you should do your homework before inspecting any type to ensure safety.
Why is It Essential to Get Portable Fire Extinguishers Inspected in New York City
Although fire extinguisher sales have gone up, people are still not taking care of the inspection. Fire extinguishers always come first in the line of defense against fire. You always need to be prepared for the worst, and the worst in this scenario is a fire breakout. In such a situation, even if you have fire extinguishers, but they are not maintained and inspected regularly, there is a high probability that they won't adequately, or maybe not even work at all. Therefore, once you get portable fire extinguishers, you need to inspect them regularly; after all, a new regulation of proof in the fire code in New York demands you to do it.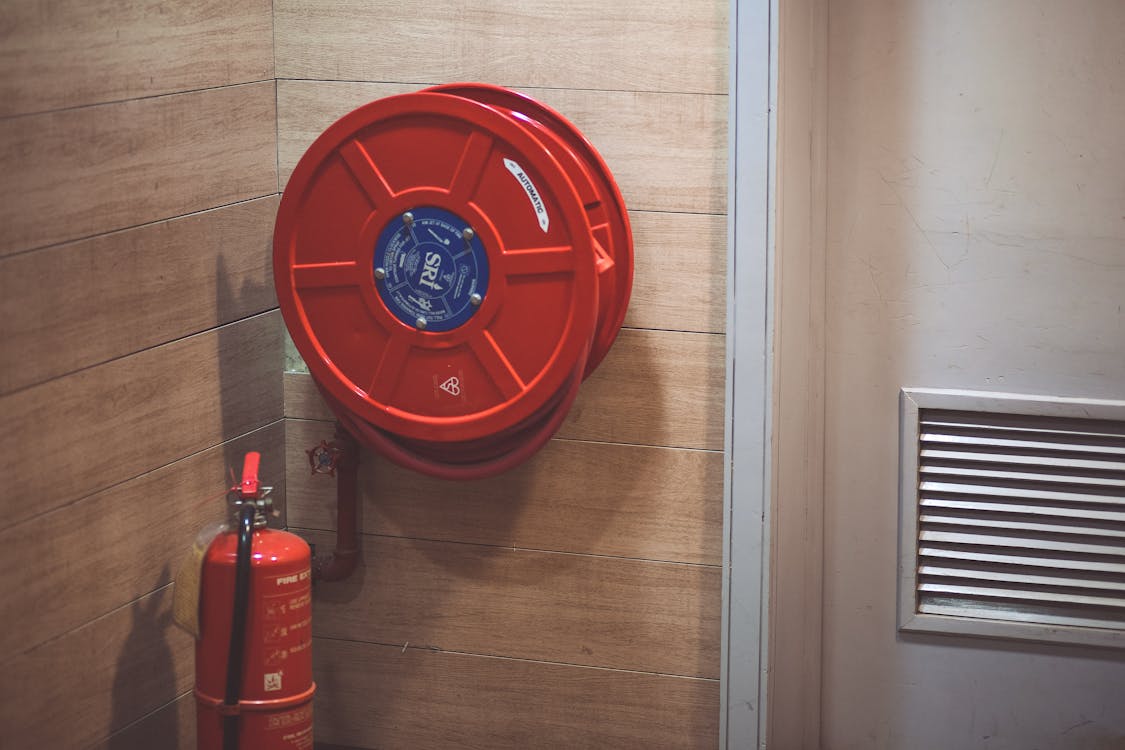 So, better be safe than sorry, and be regular with the inspection of the fire extinguishers. There would be nothing worse than the fire itself, except for the fact that you have a portable fire extinguisher that fails to work!
Allow Ace Fire Protection to Carry Out Inspection For You in New York City
Here at Ace Fire Protection, we take our jobs seriously because we know that lives are at stake. With a company that has several years of experience and a competent team, we ensure that all fire extinguishers are regularly inspected and maintained according to the standards laid down by the fire code. When you ask the professionals at Ace Fire Protection to do the inspection for you, we ensure the best service by going through the following checks:
Inspect all the physical and visual elements of all the multiple types of fire extinguishers that your company might have, making sure that everything is perfect.
We verify and tag all the fire extinguisher units that are being used on the premises.
We verify the last services that were provided to the fire extinguishers, including six-year stickers, verification collars, and hydrostatic testing stickers.
We make sure that the correct type of fire extinguisher is being used to tackle the appropriate type of hazard. The reason being that there are different kinds of fire extinguishers for different fire hazards. For instance, a fire extinguisher for electricity induced fire is different from the one for metal or gas-induced fire.
We verify whether the extinguisher is of a reasonable size for the area and for the occupant to handle.
The best part about our company? Well, there are no hidden or extra charges for anything. We give an all-inclusive deal to our customers in New York and surrounding areas!
How Often Is The Inspection Required In New York City
Well, there are some requirements by NFPA (such as the fire code), AHJ in New York City, and in all probability, your insurance company to keep your fire extinguisher maintained and inspected regularly. How often you need to inspect depends on the fire extinguisher, your company, and some other external factors.
There might be a need for daily or weekly inspections if some conditions are met in your company. You can get to know about it in more detail by contacting experts at Ace Fire Protection in New York.
The NFPA requires you to carry out monthly inspections of the portable fire extinguishers. Your insurance company might demand the same.
Lastly, your AHJ in New York might require only annual inspections by a licensed inspector.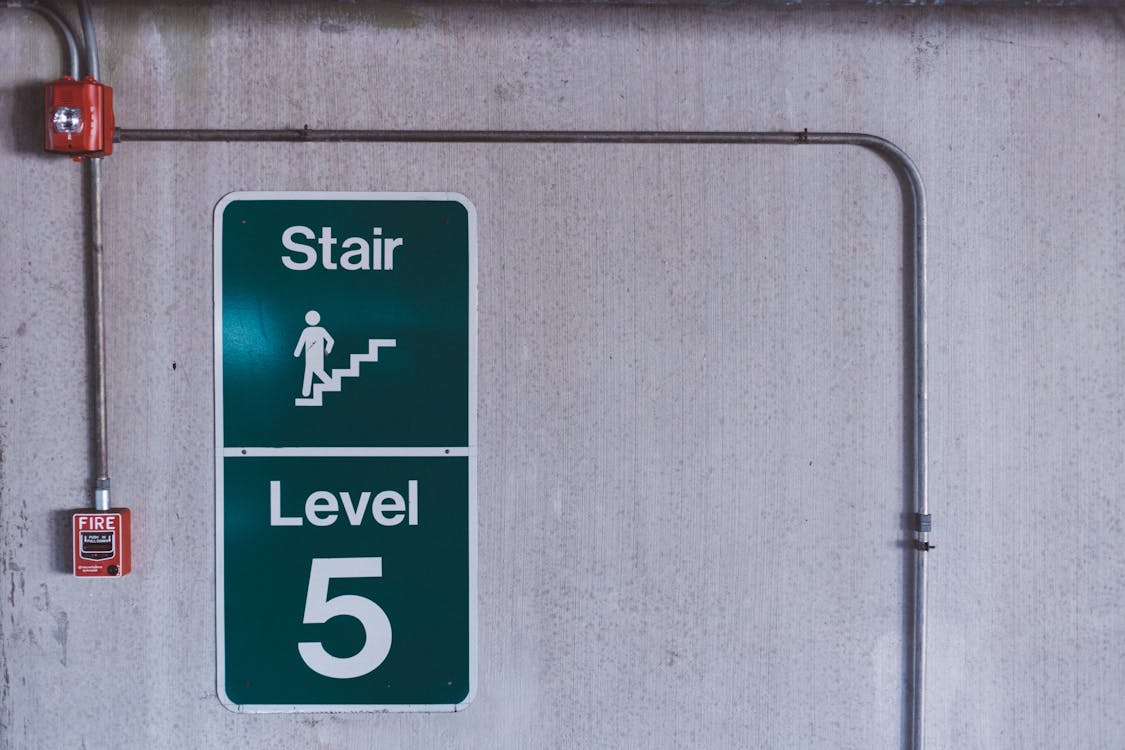 In a nutshell, be on the safe side and let professionals at Ace Fire Protection do the job for you and maintain your fire extinguishers in the best possible condition, keep you and your company protected while also following the New York City rules and regulations such as the fire code.
The Importance of Fire Extinguisher Inspections
Since its inception, Ace Fire Protection has been completing high-quality, high-performing, and safety-driven projects for a wide range of markets. It includes warehouses, residential buildings, industrial facilities, hospitals, and hotels. We have the competence to design, implement, and manage effective fire suppression systems thanks to our extensive experience. Known as the trusted company offering services for Fire extinguisher inspection in Brooklyn, we have managed to gain the trust of our valued clients.
To operate at peak efficiency, fire prevention systems must be audited and tested regularly. We provide skilled maintenance and testing services for all types of fire protection equipment, guaranteeing that they are in good working order. Our team has extensive experience in the fire and safety industries, and we strive to give the best provide for fire extinguisher inspection NYC. Our fire safety systems are individually developed to meet your specific needs to ensure the uninterrupted running of your business process. Fire extinguishers and fire suppression systems from Ace Fire Protection are available in a variety of sizes.
Inspections of Fire Extinguishers: What to Expect
Portable fire extinguishers must be inspected, tested, and maintained regularly to ensure that they are ready to use. When Ace Fire Protection inspectors come to your facility, they visually evaluate each unit for any obvious problems. Being a leading name as an authentic company for fire extinguisher inspection NYC, we ensure the correct placement of extinguishers in your building.
Each fire extinguisher is checked for pressure and recharged as needed. We note that inspections have been done correctly so that your records are up to date if the FDNY conducts a review. We can also provide suggestions for new models and service old extinguishers as needed, as well as provide advice and answer any concerns you may have about fire safety and prevention equipment.
Serving Brooklyn and Other Cities in the USA
If you don't take fire safety seriously as a company, you risk losing your insurance and being sued for millions of dollars. Do not put yourself in this scenario. By having your business in Brooklyn, NY or other location inspected by a professional Fire Extinguisher inspector you can ensure all extinguishers in your building are thoroughly checked, inspected and working properly.
Our inspection tags for fire extinguisher and instruction labels will ensure they are in good working order. Inspection tags should be attached to all of your fire extinguishers, and they should be inspected once a month. We have a wide range of tags and fasteners to meet your specific requirements.